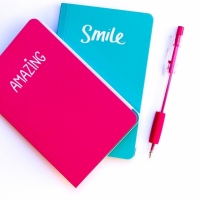 Eight low-cost tools every start-up business owner needs
I don't suppose you received any emails this week tempting you to a free trial of an amazing new app, did you? How many apps did you try out? And which ones are you still using?
Are you addicted to subscribing to new apps that you never have a chance to use? Don't feel bad - we all do it! When you first start out in business, you're pulled in all directions, so of course every minute is precious. Any extra app or tool that promises to help you manage your business more easily is enticing.
Most organisations can't do without email, Word, Excel and PowerPoint (or their equivalent), but there are thousands of other software apps you could add to your suite of business applications. Our digital world offers so much choice that even the smallest, simplest business can find it overwhelming.
I've been running my small business for more than ten years. I've tried hundreds of apps because I love productivity tools. But I've continually been refining my list and I now have a shortlist of eight tools I'd recommend to any small business owner just starting out or in their first couple of years of business. The majority are free or include a free version, depending on the features you need. I use all of them daily and they ensure I keep my business running smoothly.
Read full post »