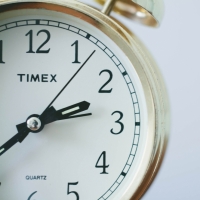 How to schedule a post on your Facebook page
Did you know that you can prepare posts for Facebook and schedule them to be published later? With Facebook's handy scheduling feature, you can ensure your posts get maximum exposure by sharing them at the perfect time for your audience. This may not necessarily be the same time you're creating your marketing content, if you're a night owl like me.
It doesn't matter what type of content you're sharing, the procedure for scheduling is the same. You can share a simple text update, a photo, a video or a blog link. In this example I'll walk you through seven simple steps for sharing a plain text update. Next time I'll show you how to share a link to a blog post you've written.
Read full post »